Lens Treatments
Discover what lens treatments and coatings can do for you!
Are your eyes sensitive to light? Do your glasses often get scratched?
Lens treatments can dramatically enhance the quality of vision and the durability of lenses. Moreover, lens treatments can help protect your eyes from UV rays, glare, blue light and so much more!
Our hi-tech, high-quality lens coatings provide superior durability, performance and protection.
Whether you're looking for tinted lenses, UV protection, scratch-resistant or polarized coating—we've got you covered!
---
Give Your Eyes the Care They Deserve
---
What Are Lens Treatments & Coatings?
Lens treatments are added layers applied to existing lenses, or are manufactured along with the lenses. They add features that enhance your vision or eye protection.
Lens treatments or coatings improve the performance of any kind of lens. Looking for tinted lenses, anti-reflective coating, UV protection or polarized features? Check out our selection!
---
Which Lens Treatments Are Best for You?
UV protection

The UV rays in sunlight can be harmful to the eyes, and may increase your risk of cataracts, macular degeneration and other eye conditions. Lenses that block 100% UV help to ward off various eye conditions and damage.

Scratch resistant

Scratches, while not likely to affect your lens performance, are an annoyance that can interfere with clear vision. That's why you should always request scratch-resistant lenses (treatment) for your eyeglass lenses.

Anti-reflective

For fashion, comfort and clarity, anti-reflective treatments are the way to go. They make the lens nearly invisible, and cut glare from headlights, computer screens and harsh lighting.

Photochromic

Photochromic lenses automatically darken in bright light and lighten indoors, so you can enjoy eye protection anytime, anywhere – indoors and out!
---
Our Wide Range of Lenses
Selecting the right eyeglass lens depends largely on its function. From single-vision lenses to progressive polycarbonate lenses, we are happy to help you find what best suits your needs. At Memorial Eye Center - Cinco Ranch, we have a full-service optical lab that produces your lenses with the latest state-of-the-art technology.
Longer Lifespan of the Lenses
Glare Reduction for Safer Driving
Protection from Accidental Scratches
Easy to Clean Due to Water, Dirt, Grease and Dust-Repellant Layers
Attractive Sun Lens Tint when Outdoors
Exceptional Indoor Clarity
100% Protection Agaisnt UV Rays
Glare Reduction
100% Protection Against Harmful Blue Light
Reduces Eye Fatigue
Improved Visual Comfort
Glare Reduction
100% Protection Against UV Rays
Richer Contrast & Visual Clarity
Reduces Eye Fatigue
Improved Visual Comfort
Find out more about what lens coatings can do for you! Talk to us about how to optimize your glasses so you can see better and protect your eye health.
---
Lens Treatments & Coatings
Meet our Eye Doctors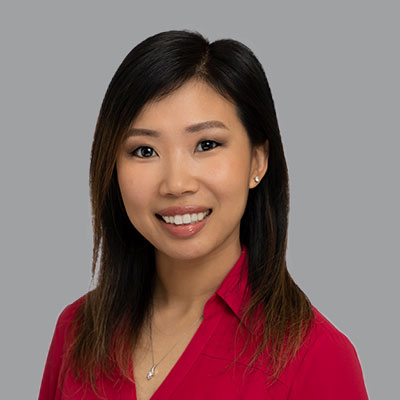 Monday

9:00 am - 6:00 pm

Tuesday

9:00 am - 6:00 pm

Wednesday

9:00 am - 6:00 pm

Thursday

9:00 am - 6:00 pm

Friday

9:00 am - 6:00 pm

Saturday

9:00 am - 2:00 pm

Sunday

Closed
Aetna

VSP

Medicare

United Healthcare

Superior Vision

Spectera

Blue Cross

Envolve Benefits Options

MetLife
---
High Performance Lens Care
Who doesn't love putting on a pair of freshly cleaned glasses?
Clean your eyeglasses daily to keep them squeaky clean and crystal-clear. In fact, proper care is essential, as it will ensure flawless vision and will help your lenses last longer. So, pop on over and we'll be happy to demonstrate how to best clean your specs!
Book an appointment for an eye exam and lens treatment consultation at Memorial Eye Center - Cinco Ranch in Katy to get the most out of your glasses!
- Jan. 26, 2023
I had a medical issue and they were able to see me right away as a new patient. Everyone I encounter
... Show More
ed was so kind and caring. They all seemed like they genuinely enjoy their jobs, their coworkers and their patients. Not to mention the doctor was able to get me fixed up right away. He was thorough and made sure to explain at home care in detail. Highly recommend!
- Jan. 14, 2023
Memorial eye center, Cinco Ranch is the best. The staff Fatima, Dr. Majeed, Dr Haghighi, Farida, Sai
... Show More
, Neha, and Cristina are wonderful. Professional, accessible, and intergregral. Absolutely 💯
- Aug. 12, 2021
amazing people and very considering
- Oct. 18, 2020
I had nothing but the Best experience with Memoral Eye Care' which was once Today'sVision . Differen
... Show More
t name but still Outstanding doctors and staff. I've been going to the Cinco Ranch Location for way more than 6 years. Best service and friendly staff all around. carmen cooper
- Mar. 21, 2020
The Doctor and staff are wonderful they really treat as family,. I've been going a long time when it
... Show More
was Today's Vision.. Dr Mo and operation manager Kimi and the other ladies in office make feelme so special... I will always have my eyes examine and prescriptions filled through this company.. Five ***** all the way.... Carmen Cooper
- Mar. 05, 2020
I just would like to recognize and recommend Dr. Ali, as he's truly the essence of a personalized
... Show More
Doctor who I felt personally cared about my well-being. I'm thankful his office is only about 5-10 minutes from my residence. I do look forward to giving him more future business🧏🏻‍♂️🤝
- Jul. 27, 2019
Great service and super attentive docs. These guys know their stuff and bend over backwards to keep
... Show More
their new and existing customers happy. Very trustworthy.
- Apr. 17, 2019
Dr. Ali is super ! We recently purchased a house in Katy to be near family - could not have found a
... Show More
better eye doctor !
- Mar. 09, 2019
Friendly awesome Staff and Dr best place I have ever been to for glasses and now contacts thxTVCR!
- Mar. 04, 2019
Dr. ALI IS THE MAN, it's been nine years now in Cinco Ranch and you won't find a staff or anyone bet
... Show More
ter.
- Oct. 17, 2018
Staff and Dr. M always friendly and helpful. I've never had to wait long when I arrive. I actually
... Show More
look forward to seeing them. There smiles are infectious. They are the best.
- Oct. 13, 2018
Service here was exceptional. Staff was very helpful, professional, thorough, and polite. Dr. Ali wa
... Show More
s awesome. He really took the time to explain my eye health, and his treatment plan. Loved my experience. My insurance covered my visit, and I paid a copay of $10. This location is in Cinco Ranch and they have to cater to their communities needs. I was unable to purchase a pair of frames as they were all name brand/high end, but saw a pair I'd love to have. Hope to be back soon to purchase. A girl can dream! 🤗 Great place when you're really needing eye care. You'll leave feeling relieved and refreshed. 😊 Thanks!
- Oct. 12, 2018
For several years I've continuously been impressed by their patient & customer service. Dr. M is tho
... Show More
rough and explains patiently and Abby is amazing. Always so helpful, patient and honest. Shes always my go to with choosing glasses etc after Dr. M has done his part. Love them!
- Oct. 02, 2018
I have been going to Dr. Mostaghimi for at least 10 years now and they are the best! He and his sta
... Show More
ff are so professional and they have bent over backwards for me as I have a crazy sensitivity to some plastics in glass frames. I get nothing but the best service from them and such a great selection of frames. I saw Dr. Gross only one time and she gave me some great suggestions on OTC eye drops for my allergies that have helped me so much. Their office is very nice and in a great location. I would recommend this Today's Vision for your personal eye care.
- Aug. 31, 2018
Great doctors. Went in today without an appointment they saw me immediately. They gave me my prescri
... Show More
ption and I was on my way. Always the best.
- Aug. 28, 2018
Awesome service
- May. 17, 2018
The staff and the doctor are very courteous, professional and efficient! It all started when I calle
... Show More
d to book an urgent appointment and they were able to squeeze me in the next day, the whole insurance process took less than 5 minutes, and they also have afternoon hours so I was able to go after work. Dr. Ali is super, he put my teenager at ease and she managed to get her eyes checked & contact lens fitted within minutes - and minimal drama. This will definitely be our new 'go to' place for all our family eye needs.
- Apr. 30, 2018
Office is very clean and organized. The Ophthalmologist is very knowledgeable and Caring, staff are
... Show More
well trained. I definitely recommend this place.
- Apr. 30, 2018
Great service very knowledgeable got me feeling 20 years younger
- Jan. 31, 2018
Great customer service! The personal attention they give you is amazing!
---
Enhance your glasses with various treatments and coatings.
Contact our optical professionals at Memorial Eye Center - Cinco Ranch today!