Faraz Haghighi O.D.
Faraz Haghighi, O.D. received his Doctor of Optometry from the University of Houston College of Optometry in 2013 and earned his Bachelor of Science in Neuroscience from the University of Texas at Dallas in 2009.
Dr. Haghighi specializes in glaucoma and specialty contact lenses. He became an optometrist to provide the best quality of life to his patients through optimal care for their visual needs. Dr. Haghighi is proud to serve his community and help find solutions for individual eyecare and health needs.
In his free time, Dr. Haghighi enjoys playing the piano and the violin, discovering new music, and spending time with his family. Dr. Haghighi also speaks English, Spanish, and Farsi fluently.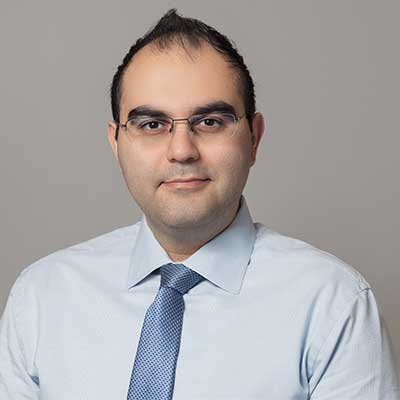 Speaks English
Speaks Spanish
Speaks Farsi
---
Book now with
Faraz Haghighi O.D.